Product description
Jewelry: A thousand layers of paint.
These items are made of solid layers of graffiti.
The material was salvaged  from Holland's oldest and most predominant legal graffiti wall: the 'Prinses Irene tunnel' in Delft. The tunnel was taken down in 2015. Decades of different colors and patterns, layered by street artists from all over the world contribute to these handcrafted item's unique material and sentimental value, piece by piece.
A THOUSAND LAYERS OF PAINT
HOW IT'S MADE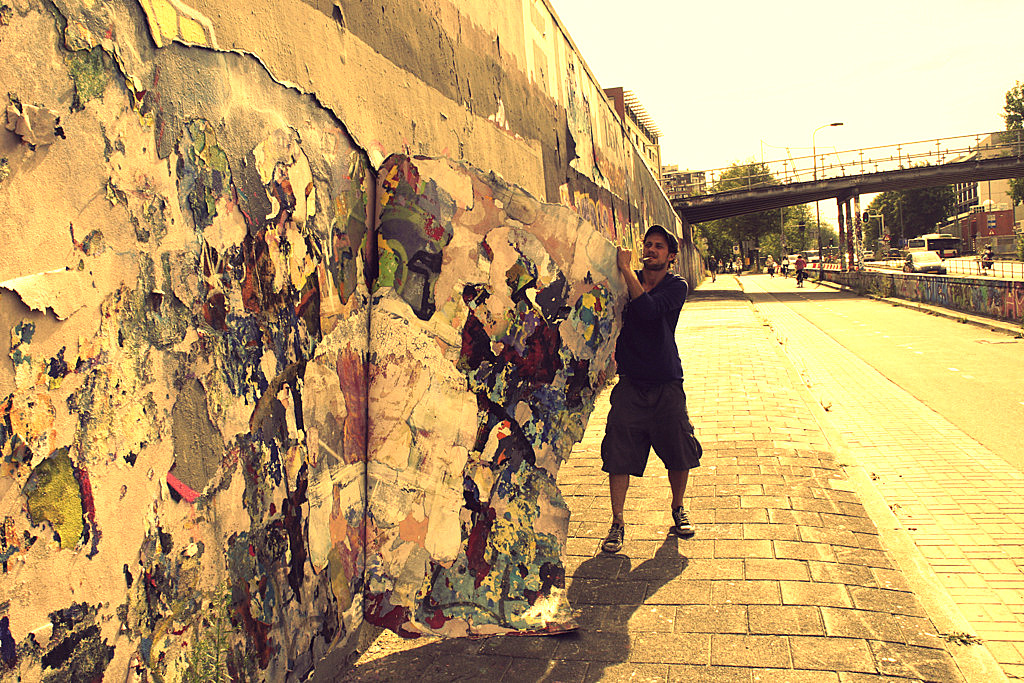 1. OFF THE WALL
The process involved making a thousand layers of paint consist out of four different process stages.
During the first stage a location is spotted (preferably one that is planned to be torn down). The graffiti paint is stripped from the walls using giant paint scrapers and moved to my studio.
2. PIECE BY PIECE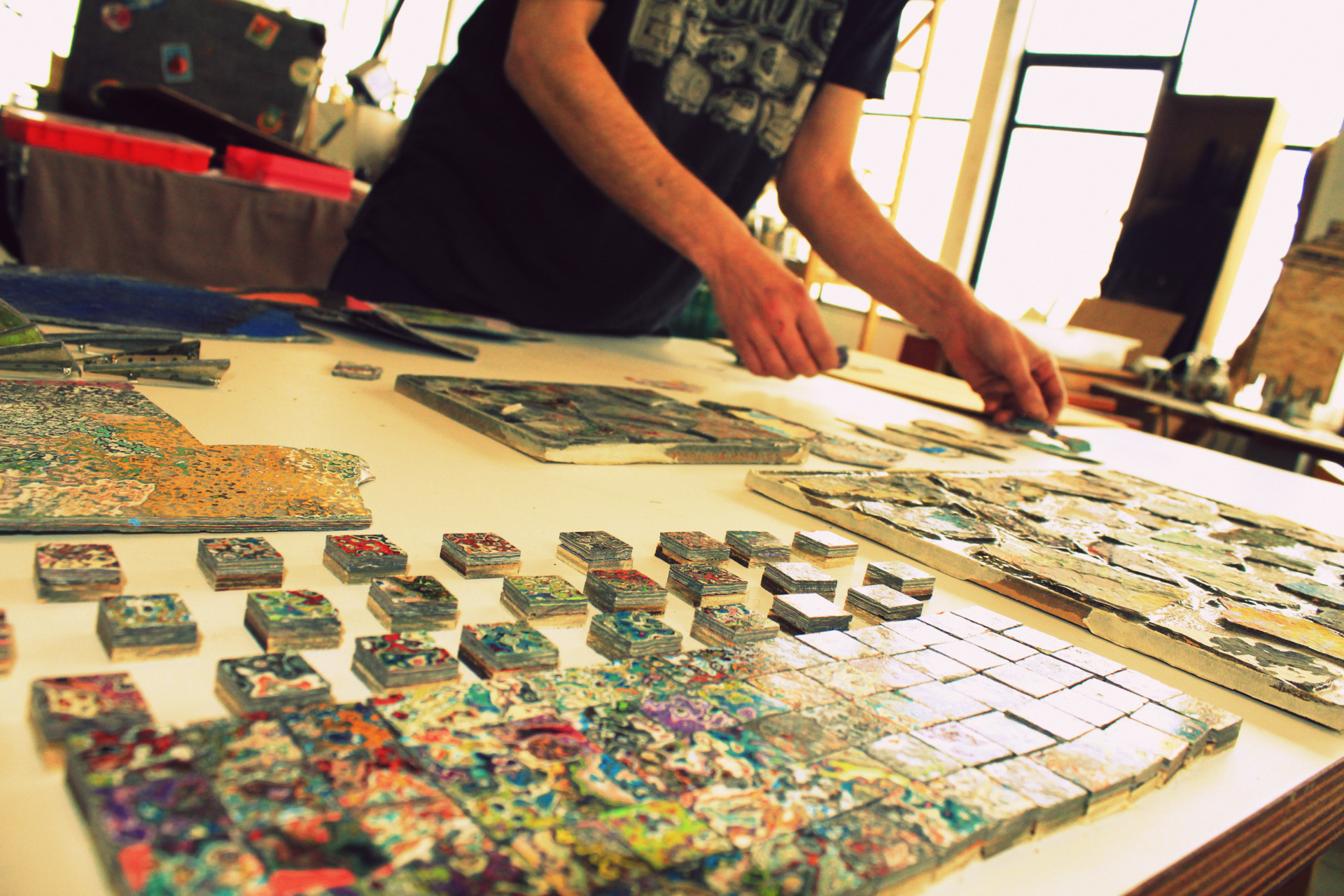 Second is the sorting process. All pieces will be dried and cured so the surfaces will be more even and lose some of their curves.
Next everything will be sorted based on shape, size, thickness and quality. The more brittle pieces will be used by themselves for their amazing flaked and decayed look, others will be sanded down and polished.
3. HIDDEN LAYERS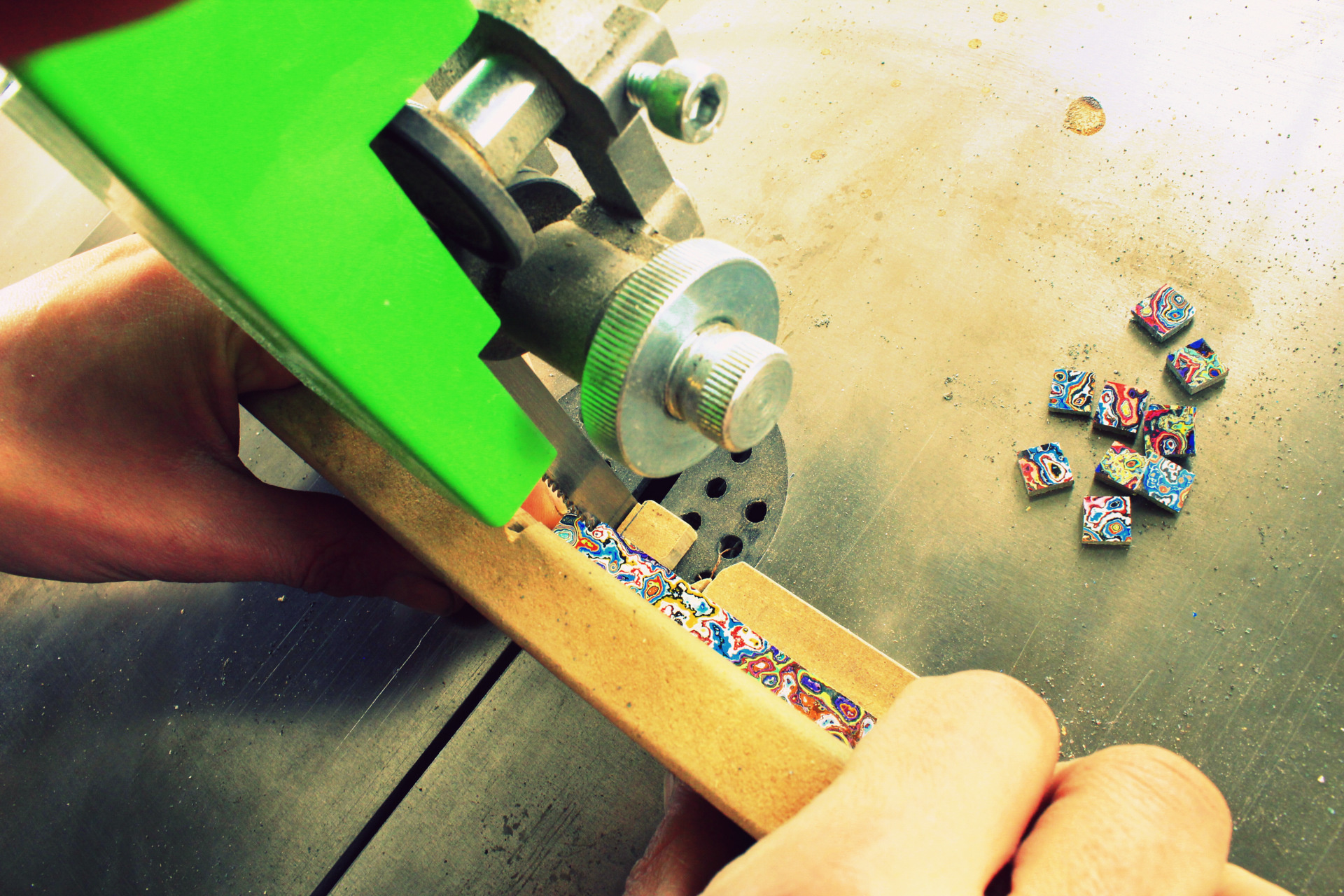 During stage three smaller or larger pieces will be sanded down to a flat surface and the desired and hidden layers and colors have emerged.
Pieces used for cufflinks and rings will be laminated on oak wood for some extra structure and also contribute to a more elegant look.
Now the selected pieces can be carved or sawn into the desired shapes using a special modified band saw or multitool.
4. BRILLIANT SHINE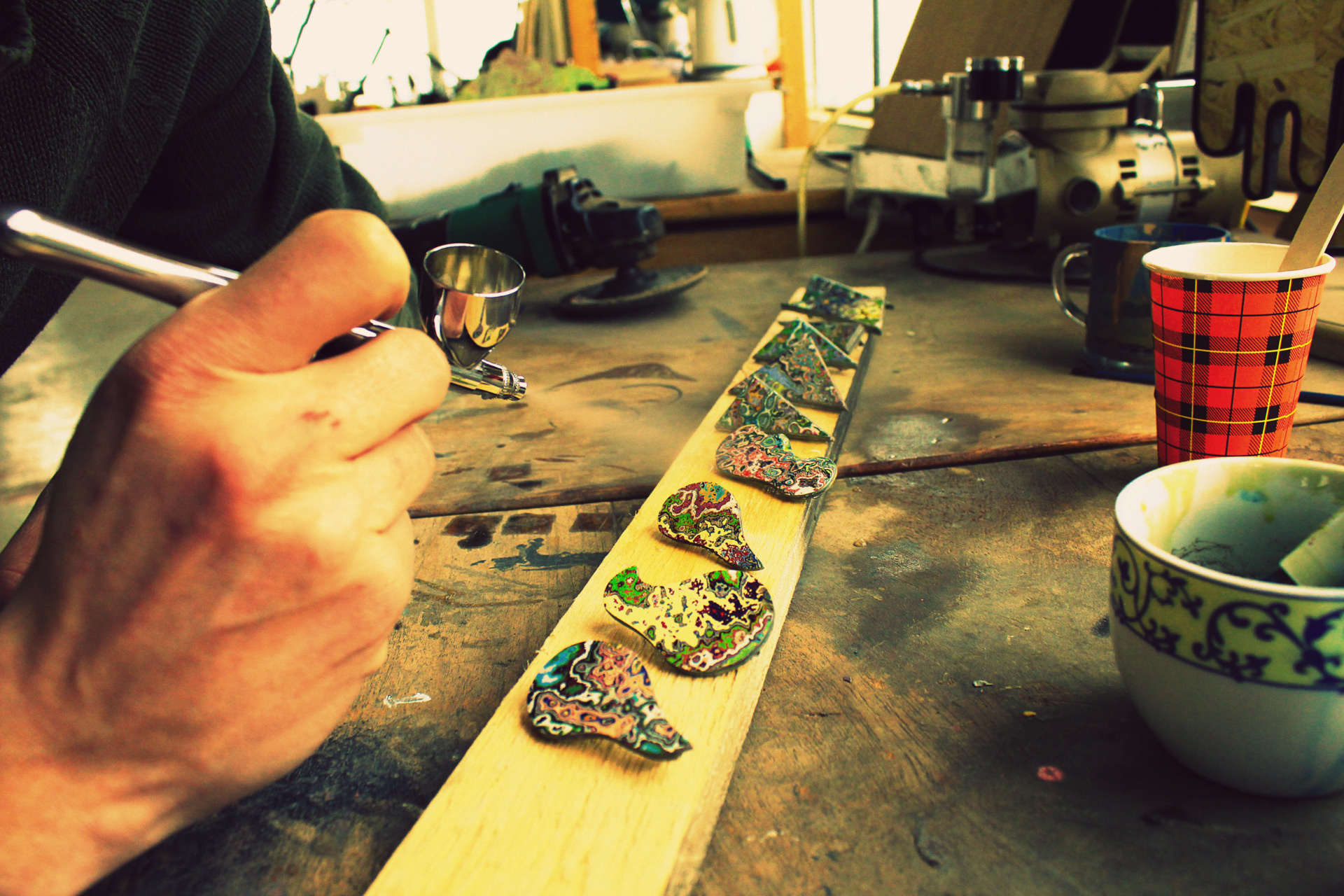 For the last stage a liquid resin will be used to attach the settings and or holes will be drilled to assemble rings or mounthings.
As a final step, a clear coat of acrylic lacquer will be applied to each piece to get a smooth and shiny durable finish.
All pieces then then will be assembled, wired together and packed for shipment.
€14,75