Hoxxoh - Amsterdoor Vortex, 2023
Product description
About the artist:
Douglas Hoekzema, known in the art world as Hoxxoh, is a Miami-based artist whose unique approach to contemporary art has garnered international recognition. With a background in architecture, Hoxxoh's works are characterized by intricate patterns, vibrant colors, and a focus on rhythm and repetition. He employs a variety of mediums, including murals, sculptures, and paintings, to create immersive and visually stunning pieces that engage the viewer's senses and challenge their perceptions.
Hoxxoh draws inspiration from the natural world, music, and the urban environment. He is captivated by the interplay of light and shadow, the movement of the wind, and the rhythm of the city streets. His art reflects the energy and dynamism of the world around us, capturing the beauty and complexity of everyday life in a way that is both evocative and thought-provoking.
Hoxxoh's career spans several decades, during which time he has exhibited his works in galleries and public spaces around the world. His murals can be found in cities such as Miami, Paris, and New York, while his sculptures and paintings have been featured in numerous exhibitions and art fairs. His contributions to contemporary art have been widely recognized, and his works are held in private and public collections worldwide.
Hoxxoh's creative output invites us to explore the possibilities of the world around us, challenging us to see beyond the surface and discover the hidden patterns and rhythms that connect us all.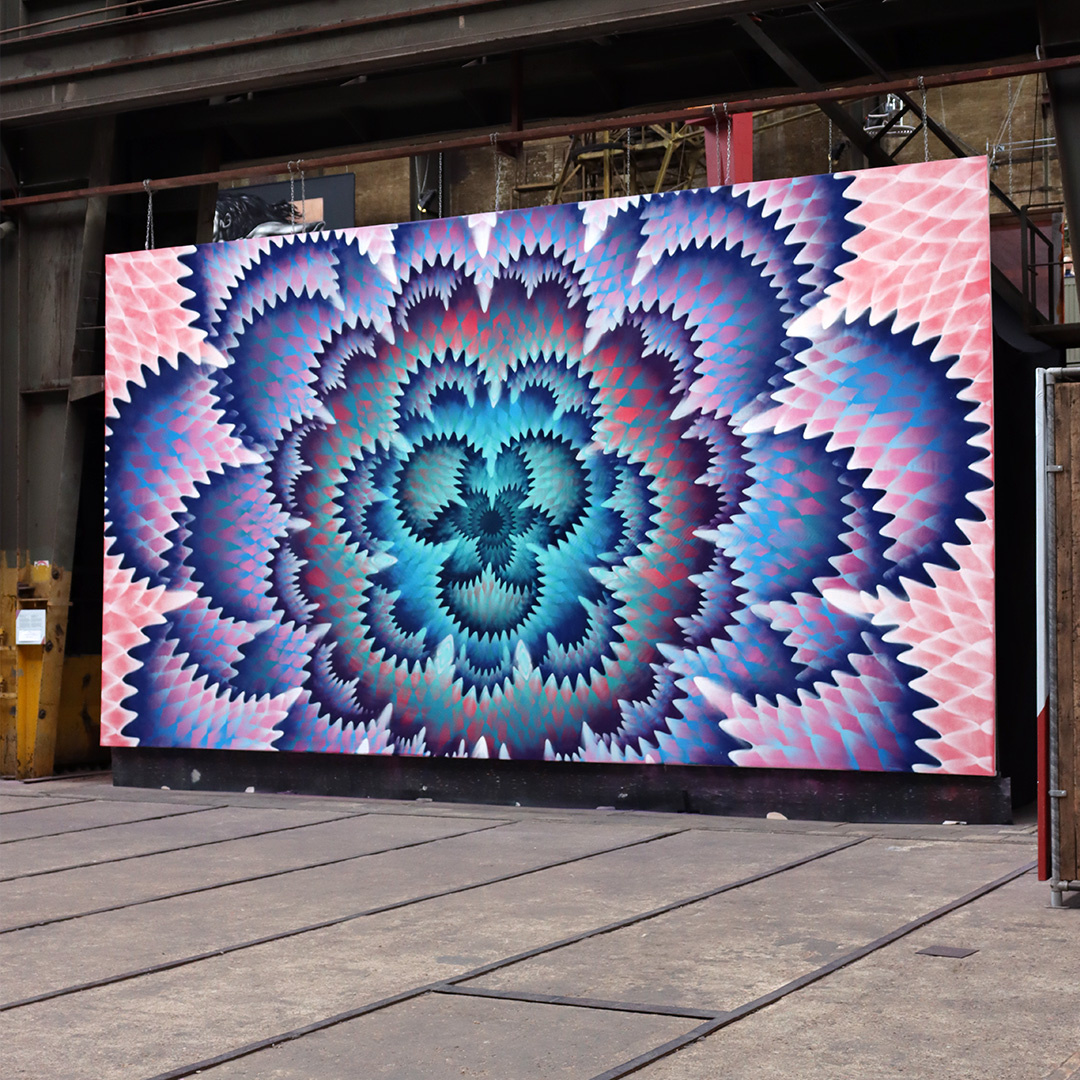 STRAAT Museum

€250,00