Lean Frizzera - Giuseppe Dynamo Robot Gold (bronze)
Product description
Inspired by Lean's grandfather, the robot 'Giuseppe Dynamo' is the protagonist of a series of paintings, murals and sculptures, including a large-scale canvas Lean painted for our collection.
Giuseppe Dynamo / Bronze from Leonardo Funes on Vimeo.
The artwork 'Giuseppe Dynamo' (2016) by Lean Frizzera is part of our Quote from the streets exhibition.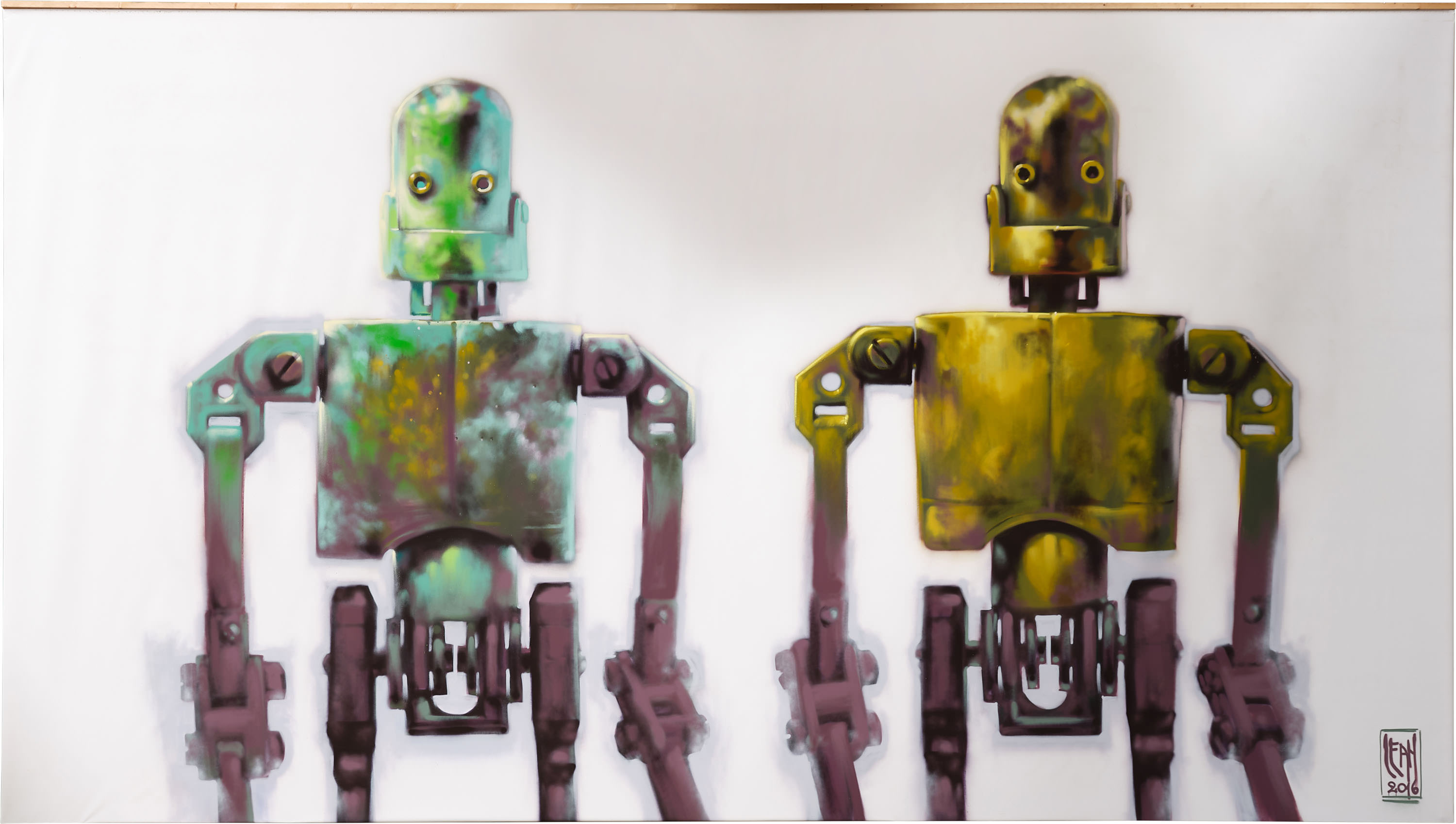 Clutter Toys

€500,00 Incl. tax

STRAAT Museum

€29,95 Incl. tax
STRAAT Museum

€450,00